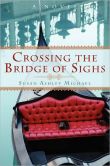 No, we didn't make it to Venice on our sojourn through Italy but I wanted to be sure that I had at least one up-beat book with me as I immersed myself in all things Italian. Unless one considers Paris, there probably isn't a more romantic city in all the world than Venice, a perfect location for a book, in this case a novel about a travel writer in love.
You may think, ok, that's been done a thousand times before, I thought it myself as I began to read. But the quality of Susan Ashley Michael's (
http://susanashleymichael.com/index.html
) writing soon drew me into Claire's story and suddenly I didn't want to be anywhere else. Newspapers with nothing but bad news were a distant memory as I lost myself in the sights, sounds, and smells of La Fenice.
Claire is a character you just can't help but enjoy spending time with. A smart, independent, forty-something travel writer, who's just discovered that her husband and co-writer Bernie, is gay. Well, it's not the first time that's happened, but Claire's biological clock is running out and she wants a baby more than she really ever wanted Bernie. So what's a girl to do?
Claire arrives in Venice to stay with her dearest friend, Josie, to sort out her feelings, let go of her anger, and plan a future that doesn't involve men. But Josie has other plans. Why is it that women who are "coupled up" seem to want to pair up everyone else? Josie takes it upon herself to place an ad in the personals section of the newspaper on Claire's behalf and readers are left to wonder, each time Claire has an encounter with a handsome new stranger, which she does quite often, if it's fate or something else.
Author Susan Michael must have an impressive pedigree in art history and literature, as visiting Venice with Claire is like having your own personal expert tour guide. Studying the Madonnas (and oh there are a bunch of them!) Claire takes us through all the major and minor churches of Venice pointing out the details of each. She also has an enviable expense account and moves from one grand hotel to another following the path of the great writers who lived and worked there before her.
The ghosts of these writers and painters follow Claire around the city, appearing at the oddest times, offering advice on life and love as Claire tries to work through her feelings for two disparate men, the young, impetuous, romantic art history student, Max, and the older, less exciting but more comfortable businessman, Michael. Along the way, she manages to dine at all the well-known restaurants and the tiny mom and pops, describing each drink and bite of food in loving detail, even sharing some recipes.
This novel was just what the doctor ordered after I'd read and reviewed two books for Library Journal, the new Coetzee with its sci-fi feel and the dark, tense, new novel from Patrick Flanery, look for it next month, called
Fallen Land
. My review went in today.
Now I'm in the middle of the stench and decay of Memorial Hospital in New Orleans in the weeks following Hurricane Katrina, as the medical staff agonizes over how to handle the overwhelmingly sick patients who can't be evacuated in time to save their lives. By Pulitzer Prize winner Sherri Fink,
Five Days at Memorial
, should also be out soon and I'll be writing about it here within days.